Plantar fasciitis is a foot condition that can cause severe discomfort, especially during physical activities like hiking. The good thing is magnesium supplements can help relieve the pain associated with this condition during your hiking days. However, not all magnesium works the same for plantar fasciitis.
Different types of magnesium can be used for plantar fasciitis. When experiencing plantar fasciitis during hiking, you should consider applying magnesium cream to the base of your foot to reduce inflammation and relieve pain.
Today, we will explore the different types of magnesium and their effectiveness in treating plantar fasciitis. How much magnesium should you take, and which form is the best? So keep reading for detailed information.
Different Types of Magnesium for Plantar Fasciitis for Hiking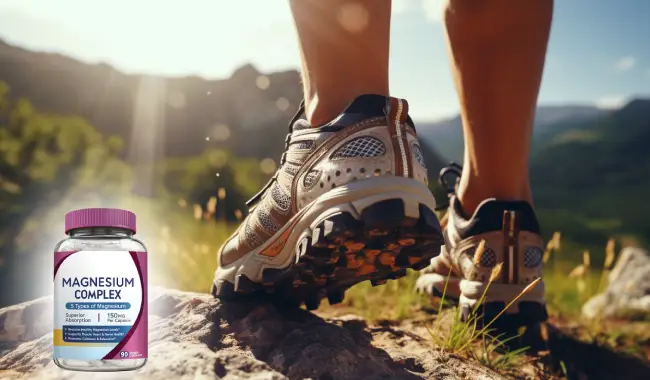 Several options exist when choosing a magnesium supplement for plantar fasciitis suffered while hiking, such as:
Magnesium Glycinate
Magnesium Citrate
Magnesium Malate
Magnesium Sulfate
Magnesium Chloride
Let's discuss these in detail:
1. Magnesium Glycinate
To experience the calming and muscle-relaxing effects of magnesium glycinate, you can incorporate it into your daily supplement routine. This form of magnesium is known for its high absorption rate and is less likely to cause digestive discomfort than other forms.
Here are three ways magnesium glycinate can benefit you during your hikes:
Relieves muscle tension: Magnesium glycinate has been shown to relax muscles, which can help alleviate discomfort and tension in the muscles of your feet and legs during hiking.
Calms the nervous system: This supplement has a calming effect on the nervous system, reducing anxiety and promoting relaxation, which can enhance your hiking experience.
Supports recovery: Magnesium glycinate supports muscle recovery by helping to reduce inflammation and oxidative stress, allowing your muscles to recover faster after a long hike.
Incorporating magnesium glycinate into your daily supplement routine can benefit your hiking routine, providing calming and muscle-relaxing effects.
2. Magnesium Citrate
Magnesium citrate is known for its high bioavailability and ability to support muscle relaxation, making it an ideal choice for people experiencing muscle cramps and tension.
This magnesium supplement has good absorption and may also have a mild laxative effect, which could prove useful when hiking due to digestive issues.
Also, magnesium citrate can be beneficial for preventing strain on the plantar fascia, a common issue while hiking. Promoting muscle relaxation can help reduce the risk of muscle cramps and tension in the feet, thus relieving individuals suffering from plantar fasciitis.
3. Magnesium Malate
Magnesium malate is a form of magnesium bound to malic acid, and it has been suggested as a potential aid for muscle pain and fatigue. This could be helpful for individuals experiencing discomfort from plantar fasciitis during hiking.
This type of magnesium has the advantage of being easily absorbed by the body, allowing quicker relief. Also, malic acid, found naturally in fruits like apples, can provide added benefits such as increased energy production and improved muscle function.
By taking magnesium malate, hikers with plantar fasciitis may experience reduced pain and enhanced performance, allowing them to enjoy their outdoor activities to the fullest.
However, consult a healthcare professional before starting any new supplement regimen to ensure it is safe and appropriate for individual needs.
4. Magnesium Sulfate
If you're experiencing low magnesium levels in your blood, magnesium sulfate (Epsom salt) can help treat this condition. Magnesium sulfate is a compound of magnesium and sulfur. It has been widely used for various purposes, including constipation treatment and a foot soak to alleviate muscle and joint pains.
When treating low levels of magnesium in the blood, magnesium sulfate can be administered intravenously to replenish the body's magnesium stores. It works by increasing the magnesium levels in the blood, which is essential for the proper functioning of many bodily processes.
5. Magnesium Chloride
Magnesium chloride could be another option if magnesium sulfate didn't provide the relief you sought for your plantar fasciitis during hiking. This combination of magnesium and chlorine has been used to treat magnesium deficiency and is known for its potential to calm nerve and muscle pain.
Here are three key characteristics of magnesium chloride that may help alleviate your symptoms:
Rapid absorption: Magnesium chloride is known for its high bioavailability, meaning your body can quickly absorb it for faster relief.
Anti-inflammatory properties: This may help reduce inflammation in the affected areas, such as the plantar fascia, potentially relieving pain and discomfort.
Relaxation effect: Magnesium chloride has been found to have muscle-relaxing properties, which could help ease tension and tightness in the muscles of your feet.
What are the Best Magnesium Sources for Plantar Fasciitis During Hiking?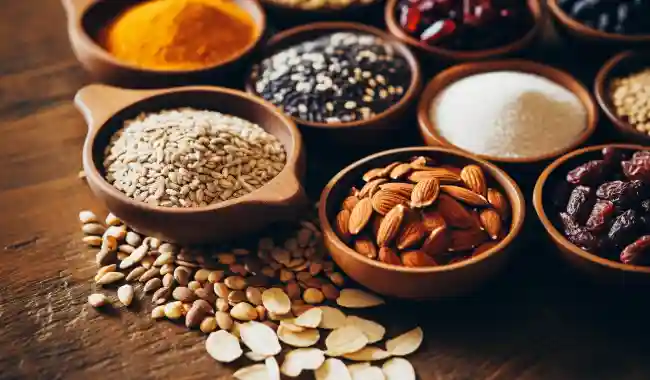 For plantar fasciitis, magnesium can alleviate discomfort and aid in recovery. Here are some of the sources you can find magnesium:
Magnesium Oil
Applying a reputable brand's magnesium oil directly to the affected area can provide targeted relief for plantar fasciitis while hiking. Magnesium, when absorbed through the skin, has been shown to relax muscles and reduce inflammation.
Using a magnesium oil specifically designed for topical use, you can effectively alleviate the symptoms of plantar fasciitis while on a hike. These creams or oils contain concentrated amounts of magnesium that can penetrate the skin and reach the affected area.
Magnesium Supplements
Magnesium supplements could be your go-to source for pain relief if you're heading out for a hiking & camping trip and suffer from plantar fasciitis. These supplements are easy to take, widely available, and come in different forms like magnesium oxide, magnesium citrate, and magnesium glycinate.
When looking for the most suitable type of magnesium supplement, consult with a healthcare professional beforehand. They can guide you on the right dosage and point you toward reputable brands. Too many magnesium supplements can have adverse side consequences like diarrhea, nausea, and stomach cramps.
Magnesium Cream or Lotion
Magnesium cream or lotion is an excellent topically applied magnesium solution for plantar fasciitis when hiking. These products contain magnesium chloride along with other soothing ingredients like glycerin, camphor, and menthol, making them an ideal choice for pain relief while you're on the go.
The best thing about magnesium cream or lotion is that it's absorbed through the skin and works locally on the affected area, which prevents you from experiencing any adverse side effects. Also, applying magnesium cream or lotion is an easy process that can be done while living out of a backpack.
Magnesium Powder
Plantar fasciitis sufferers can also benefit from magnesium powder while camping, another highly concentrated magnesium source. This powder can be taken orally to help ease pain, swelling, muscle spasms, and cramping, which can be quite common after a long hiking trip.
When choosing magnesium powder, follow the recommended dosage guidelines and consult a healthcare professional if unsure. Taking too much magnesium powder can lead to adverse side effects like diarrhea, nausea, and abdominal cramps.
Magnesium-Rich Foods
If you plan a hiking and camping trip, include some magnesium-rich foods in your pre and post-hike meals.
Nuts like almonds and cashews are high in magnesium and make a perfect snack to pack in your backpack.
Pumpkin and sunflower seeds are also great sources of magnesium and can be added to trail mix or sprinkled on top of your oatmeal for breakfast.
Whole grains like brown rice and whole wheat provide a good amount of magnesium that can fuel your hiking adventures.
You can add leafy green vegetables like spinach and kale to your meals or salads to increase magnesium intake.
Lastly, legumes like beans and lentils are a great source of magnesium and can be made into a hearty dish that will replenish your energy after a long hike.
Magnesium-Rich Herbs
Basil, coriander, and chives are great sources of magnesium that can be easily incorporated into your hiking meals. Add fresh basil and chives to your sandwiches or wraps for extra flavor and a magnesium boost.
Coriander or cilantro can be added to your salads or mixed with avocado for a zesty guacamole dip. These herbs not only add delicious flavor to your meals but also provide the necessary magnesium to help alleviate the symptoms of plantar fasciitis during your hike.
How much magnesium should I take for Plantar Fasciitis after hiking?
To alleviate the pain in your foot caused by plantar fasciitis after a hiking session, consult your healthcare professional to determine the amount of magnesium you should take.
Magnesium plays an important role in your body's overall health and can help reduce inflammation and muscle cramps, which are common symptoms of plantar fasciitis.
The recommended daily magnesium intake varies depending on age, sex, and overall health. The tolerable maximum limit for men is between 400-420 mg, whereas it is approximately 310-320 mg for women. Keep in mind that exceeding these limits can have adverse effects on your health.
You can increase your magnesium intake by consuming magnesium-rich foods like avocado, yogurt, whole grains, bananas, legumes, nuts, and seeds.
So it is best to consult a healthcare professional to determine the right amount for you. They can also assess if additional magnesium supplements or medications are necessary to help alleviate the pain caused by plantar fasciitis.
What is the best form of magnesium for plantar fasciitis during hiking?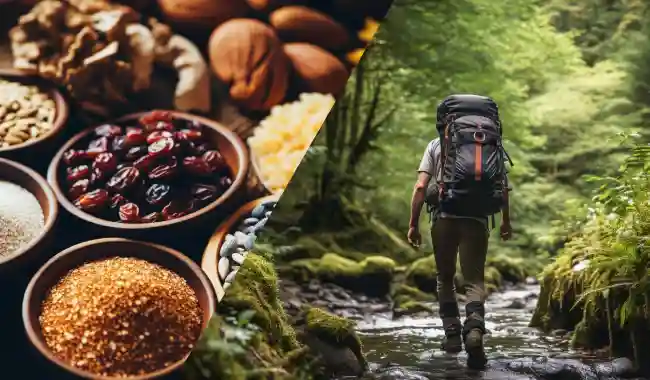 Choosing a magnesium supplement that is easily absorbed and has fewer GI side effects is a good idea for hiking and treating plantar fasciitis. Magnesium glycinate is one of the most absorbable forms of magnesium, effectively reducing pain associated with plantar fasciitis.
Here are three reasons it's great for plantar fasciitis when hiking:
Better absorption: Magnesium glycinate is highly bioavailable, meaning your body easily absorbs it. This is important when hiking, as you need a form of magnesium that your body can quickly and efficiently utilize to help alleviate the pain in your foot.
Fewer GI side effects: Unlike other forms of magnesium, magnesium glycinate is less likely to cause gastrointestinal side effects like diarrhea or upset stomach. This is particularly beneficial when you're hiking and need to keep your digestive system functioning optimally.
Specific benefits for plantar fasciitis: Studies have shown that magnesium glycinate can help reduce pain and inflammation associated with plantar fasciitis. Taking a supplement containing this magnesium form, you may experience improved foot function and reduced discomfort while hiking.
Enhance Your Hiking Experience with Magnesium for Plantar Fasciitis
Plantar fasciitis can make hiking an uncomfortable and painful experience. However, magnesium supplements can relieve the discomfort associated with this condition.
Magnesium glycinate, magnesium citrate, magnesium malate, magnesium sulfate, and magnesium chloride are all effective options. Speaking with a healthcare provider before starting new supplements is important, especially if you have any underlying health conditions.
Ultimately, finding the best type of magnesium for plantar fasciitis can greatly enhance your hiking experience by alleviating discomfort and fully enjoying nature's beauty.